Emigration: Zambia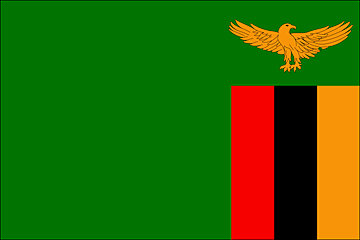 Demonym:
Zambian
Government
: Republic
Neighbors
: Democratic Republic of the Congo, Tanzania, Malawi, Mozambique, Zimbabwe, Botswana, Namibia, and Angola.
Population
: 12.935 million
Currency
: Zambian kwacha (ZMK)
Official Language
: English
Economy
: Mining, Agriculture, Manufacturing
Although independent of the British since October, 1964, debt to institutions such as the IMF is killing this highly-urbanized, mineral rich country. Like Swaziland, Zambia also has an AIDS problem, and is experiencing a rise in orphaned children. Unemployment and underemployment are serious problems; Zambia has one of the highest numbers of citizens living below the poverty line.
Recommended For:
Medical Practictioners
Entrepreneurs
Educators
Social Workers
Political Leaders
Economists
Lusaka, the capital
Let's face it; Zambia needs some new people in her corner.
She and I haven't been on the best terms lately
, but that doesn't change the fact she needs help from the family. 1,000 ZMK = USD$0.22. That's right. You really did just read that. Think about that the next time you're having a bad day. With blacks in America having $913 billion in buying power right now, you're telling me we can't wipe out Zambia's $1 billion in public debt?
Recommended Links:
Zambia Online
Office of the President
Bank of Zambia
Zambia, an Overview
(BBC Africa)
Zambian Economist
Embassy of Zambia
(Washington DC)
Goleka
Afrospear Initiatives