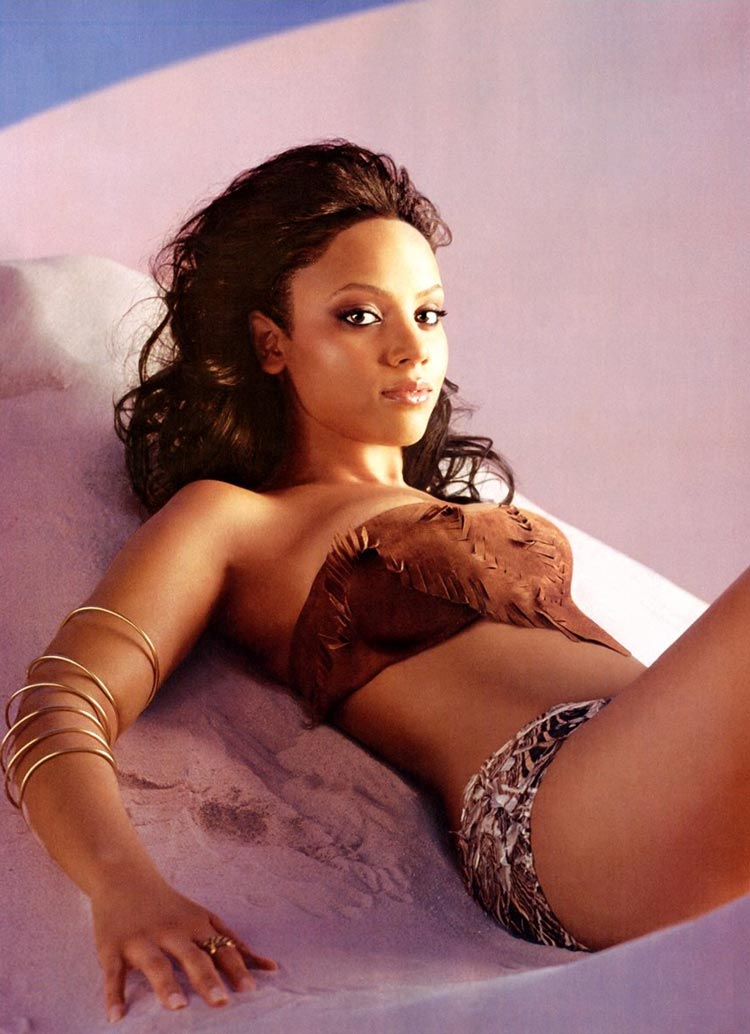 Bianca's
got family in the industry, and yet she's not
famous
famous, if you catch my drift. And when having folks in the industry doesn't help you kick ass in said industry...yeah, you've got a bit of a problem.
Born in 1979, Miss Thang here has "
appeared
" in a lot of stuff, and therein lies the damn problem. Guest spot here, commercial there...oh yeah, this fine-ass, gifted-ass, ass-whoopin' woman has done more than her sharing of "
appearing
" in stuff. Keep in mind she's been acting since the age of nine, hear?
And now she's going to be on a
1-hour drama this summer
for ABC-friggin'
Family
.
*cue fountain of vomit*
I first fell in love with her on
Buffy
. Trivia: the character of Cordelia Chase (who had 3 yrs on
Buffy
and 4 yrs on
Angel
) originally belonged to Bianca Lawson.
But
- 'cause there's
always
a "but" - Lawson was stuck in some bullshit contract with
some bullshit show
which didn't last past the first fucking season. So, yes, yes, yes...her
Buffy
role as Kendra the Vampire Slayer was awesome, but we got, what...only 3 eps out of her? You know...
before she fucking died
? (And normally, I loathe fan vids, but this one nailed it with music and scenes. And it's good to see fans never forgave another disappointing - though thankfully rare - Whedon fail.)
And I just want to end on this: Kendra was the better slayer. I could've watched a gazillion seasons of her. I don't think I'm alone in saying that the
Cry-Buffy
was a bit difficult to watch season after season after season....