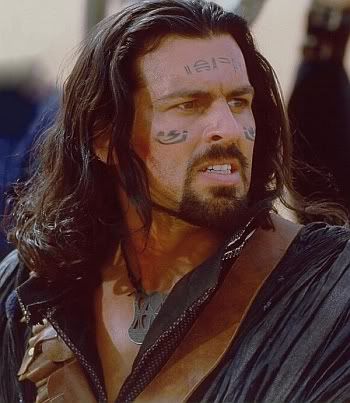 I first saw this man in
The Mummy
franchise. I've since glimpsed him
here and there, and elsewhere
...but you always remember the time and place where you
first
fell for someone, you know?
Oded Fehr captured my heart while playing an Arab warrior descended from royal
medjai
. In real life, he's Israeli. In the films, he played a bad-ass. In real life, he served in the Israeli Sea Corps for three years so...you know...bad-ass.
He's quadrilingual (is that even a word?) and has studied acting in England and Germany, but is now based in Los Angeles. He's married with two kids, so we're just going to have to sigh wistfully and let him go.
Which is quite a shame...I mean, the hair, the lips, the voice, the eyes, the skin tone...he can have all the facial hair he wants and it will never bother me.
*wistful sigh*